What do we make of the new iPhone X?
September 13, 2017
3473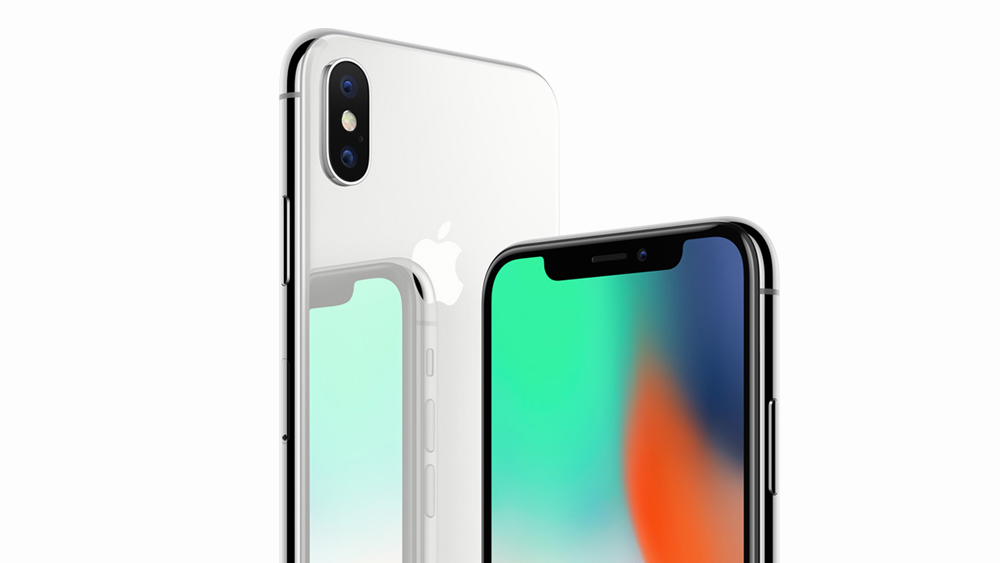 Considering that it's the 10th anniversary of the first iPhone and the first launch to take place in the Steve Jobs Theater at Apple's new campus in Cupertino, California, they were always going to go all out with their flagship iPhone X.
The Display
It's a 5.8" AMOLED display with a slightly curved edge, but not as curved as the Samsung phones. The big deal here is the lack of a top bezel or a home button – it's all screen, with a slight cut-out at the top to account for the front-facing camera. In fact, it's almost bezel-less on the vertical edges. Either side of the top cut-out will include icons for the status bar, so it will have a continuous look when the iPhone is on. The use of a TrueTone display like the one on the iPad should make it easier on the eyes as well.
Some people will take time to adjust to this new paradigm, but the big question was always going to be "Where does the fingerprint sensor go?" Since there's no Home button, there's nowhere for the TouchID sensor, so Apple answered that by getting rid of it altogether. Rumor has it that they are working on installing it in the power button (like Sony has done) or under the glass (perhaps for future iterations).
What is going to replace TouchID is Face ID, a 3D face-scanning and facial recognition technology to unlock your iPhone X. This will be done by the front-facing camera actively seeking out your face, and mapping out 30,000 invisible points to create a depth map of your face. Apple has reported it will fail less than 1 in 1 million attempts. Apple is reporting that it will be so secure that Face ID can be used for Apple Pay, by looking at your iPhone X when tapping it against an Apple Pay terminal.
Camera
Apple have opted for a vertically aligned pair of cameras, instead of the more traditional horizontally aligned. There's no indication that this is any better or worse than the horizontally aligned cameras, however both rear facing lenses have received optical image stabilization.
CEO Tim Cook was extremely excited about the prospects behind augmented reality (AR). Given the way that many companies are working in that space now, it's just a question of who makes the most of AR first as an early adopter. Many high profile app developers have been examining and using AR (Pokémon Go being just one example), but no mobile phone manufacturer has put it into the core of their phones.
The front-facing camera has definitely adapted to those that want better selfies, by offering two different lighting modes – Portrait Mode and Portrait Life (the latter is still in beta, at the time of writing). It's also used for Face ID, where the True Depth system has been designed to consider unlocking your phone at night with an infrared sensor and will apparently not be fooled by high quality photographs or masks. The machine learning capability of the Apple A11 Bionic Chip is able to recognize changes in your appearance without you needing to reload your face into the system, although you will need your eyes open to unlock it.
Charging
The introduction of wireless charging could be the start of wireless charging as a standard across the mobile phone industry. Apple have achieved wireless charging by adopting an all-glass body instead of sticking to their traditional aluminum body. This allows electricity to pass through the glass, from the charger to the phone, through magnetic induction. (possible MFI accessory based wireless chargers)
Having said that, we weren't entirely surprised to hear that wireless charging was not going to be enabled on release. iOS 11 has wireless charging built into the beta and Apple's HomePod software also allows for wireless charging, so this may be a situation where more work needs to be done in the back end.
Naturally, having a wireless charger in more than one place is going to be ideal, so Apple's announcement that they are not shipping wireless chargers with the iPhone X is frustrating for all potential consumers.
However, their continued use for Lightning cables was something of a surprise to us all. Many commentators were expecting Apple to adopt USB-C, as they have done for the Macbook Pro. As a result, you need Lightning cables until wireless charging becomes available to all users of the iPhone X, apparently due in 2018 at some point with the AirPower charging pad.
Battery Life
Speaking of battery life, Apple have worked to increase the battery life of the iPhone X, saying that will last up to 2 hours longer than the iPhone 7. One of the best ways it did this was by implementing AMOLED screens, from Samsung. When you see black on an OLED screen, those pixels are essentially turned off. However, the screen is still bigger, so how much more power Apple can squeeze out of the battery is a big question. A power bank is going to remain handy for iPhone X purchasers, particularly one with a Lightning cable input.
Audio
Apple has spent time improving the receiver in the iPhone so you will have louder and clearer audio on your calls. This will apparently also help with waterproofing – an issue that Apple has been keen on for a while. On that note, the iPhone X has improved their water-resistance certification to IP67. You can keep your new iPhone under water for longer and at a greater depth – but why are you doing that anyway?
There were some rumors going around suggesting that the AirPods would ship with the iPhone X. Those rumors were met with disbelief in the office, and that was proved to be the case. You're still going to have to buy your own pair of Bluetooth headphones, as Apple has continued their commitment to a single port in the iPhone, and that port is for the Lightning cable.
Accessing Siri and Gesture Controls
Since there is no Home button to access Siri on, you'll have to long-press the sleep/wake/power button. The power button can also be used to activate Apple Pay. There have also been some software updates to improve the functionality and accessibility of Siri. The enhanced contextual understanding of Siri will almost certainly be an ongoing project for Apple, given how quickly things can change.
The thin software bar across the bottom of the screen is reminiscent of the dock feature on iOS 11 for iPad. This allows you to put your favorite apps in the dock and place it on the screen at any time from any point on the screen. This is another way to control Siri, but you've also got the option to yell "Hey, Siri" and hope that she heard you.
Other Interesting Developments
The introduction of Animoji, or animated emojis, appears to be exclusive to iPhone X. Users will be able to make their own animated messages based on their own voices and facial expressions, so presumably this will take advantage of the 3D camera settings.
Specifications
The use of Apple's new A11 Bionic Chip is said to use a neural engine, capable of up to 600 billion (that's 600,000,000,000) operations per second. They've also combined 4 efficiency cores that are up to 70% faster than the A10, and the two performance cores are up to 25% faster. The Apple-designed GPU is up to 30% faster than the A10 Fusion.
This is a basic set of specifications for the iPhone X, and you can find out more here.
Price
This is the area that is most interesting to consumers – that is, you the reader.
It's been decided that there are going to be two tiers of iPhone X. The basic level of iPhone X, featuring 64Gb of storage, will retail for US$999, and the highest tier will retail for US$1149, featuring 256Gb storage.
Release Date
The worldwide release date is Friday 3 November, but we are expecting the wireless charger to be available until late October at the earliest. Pre-orders start on Friday 27th October, or you'll have to wait until the new year, because the expectation is that the supply issues that traditionally dog Apple will be much worse than normal.