Beware – Protect Yourself From Public Charging Stations To Avoid Mobile Phone Hacking!
March 30, 2017
901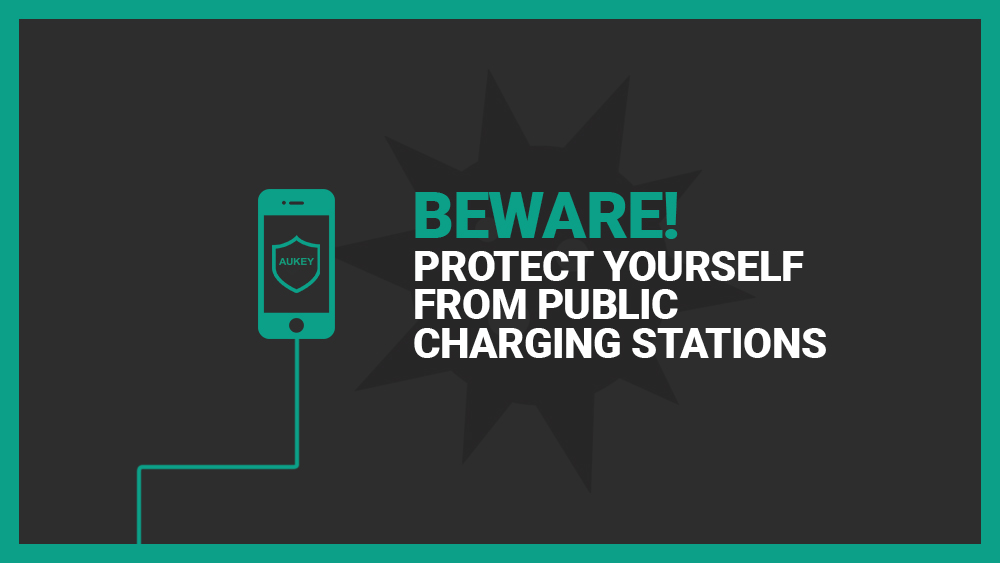 When you are out traveling, perhaps at an airport or your local shopping mall its often tempting to connect to public charging stations when battery is low. However urgently you may need your phone, you should always consider there are risks when using such facilities, and your phone could be accessed via phone hackers.
How?
As you will already know, the USB cord charging your phone also sends data, which could be accessed if a charging station is compromised. Interconnected by the charging station, hackers can install malware directly onto the phone in minutes. Additionally, many modern smart phones are efficient at sending HDMI signal directly via the USB port for screen mirroring. This again can be manipulated to view exactly what you are doing on your phone, giving hackers access to confidential information.






Protect Yourself – Follow These Simple Steps:
In an Ideal Situation...
Pick a suitable Power Bank based on your needs and avoid public charging spots where possible. If you manage your own charging, you eliminate the risk of being hacked this way.

If you're always in a hurry to get out the house, its also worth considering an upgrade of your charger at home either with a wall charger, or if multiple devices a USB charging station so you can charge all your devices safely at the maximum rates possible. Our PA-T8 USB Charger for example, utilizes 10 USB ports – two of those being equipped with Qualcomm Quick Charge 3.0 technology.
If you have to use public chargers…
The safest way to use public charging stations will be when the phone is not in use with a password or fingerprint recognition lock activated.

Avoid browsing confidential or sensitive information such as banking or any other activities that fraudsters may want to take advantage of.

If you have to use your phone during charging for communication, limit yourself to encrypted services such as WhatsApp where possible.

Make sure your phone is updated to the latest operating system and update all your apps so that you are well protected with all the latest bug fixes.
Save yourself from the perils of Wall Charging and enter our Wall Rescue giveaway here. We're giving away 15 AUKEY Pocket Power Banks – Competition ends 31st March!